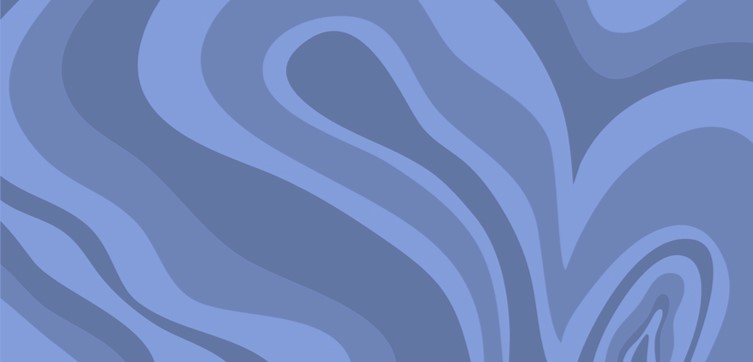 TRAINING AND DEVELOPMENT FOR YOUR RESOLUTION CENTRE
To ensure the ongoing success and credibility of The Resolution Framework™ within your organisation, you'll need a dedicated team of trained staff members responsible for its strategic and operational management. We call this team The Resolution Centre. The Resolution Centre is the powerhouse of your
Resolution First
approach and they will play a pivotal role in developing and delivering your Resolution Framework™.
This page explains more and it sets out the various training options available from TCM to support your dedicated Resolution Centre. If you have a question. please complete the short form at the end of this page or call TCM's Resolution Hotline on
0800 059 0595.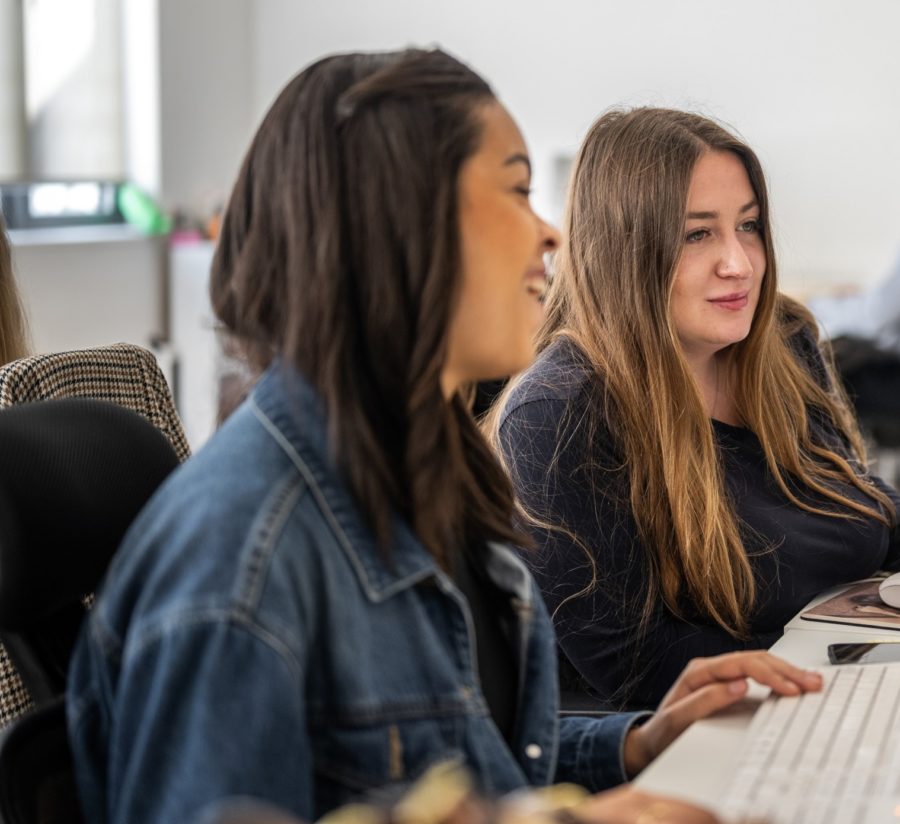 Your Resolution Centre is a multidisciplinary team, which should be representative of the various levels of seniority and diversity within your organisation. Team members should include HR Specialists, Trade Union Representatives and Senior Managers. Members of the Resolution Centre (sometimes called Resolution team or Resolution unit) should each have a specifically defined role, including:
Developing and integrating the Resolution Framework™
Undertaking the Triage Assessment using TCMs ground breaking Resolution Index™.
Chairing Facilitated Conversations between staff members in conflict.
Case management, monitoring, compliance, quality assurance and reporting.
A forward-thinking Resolution Centre™ should also meet regularly to review the ongoing management of cases and policy effectiveness. In order to succeed in their role, we would recommend that a level of formal training should be rolled out across the entire team. We have carefully tailored two training courses, designed to develop the specific skills needed to succeed as a member of the Resolution Centre.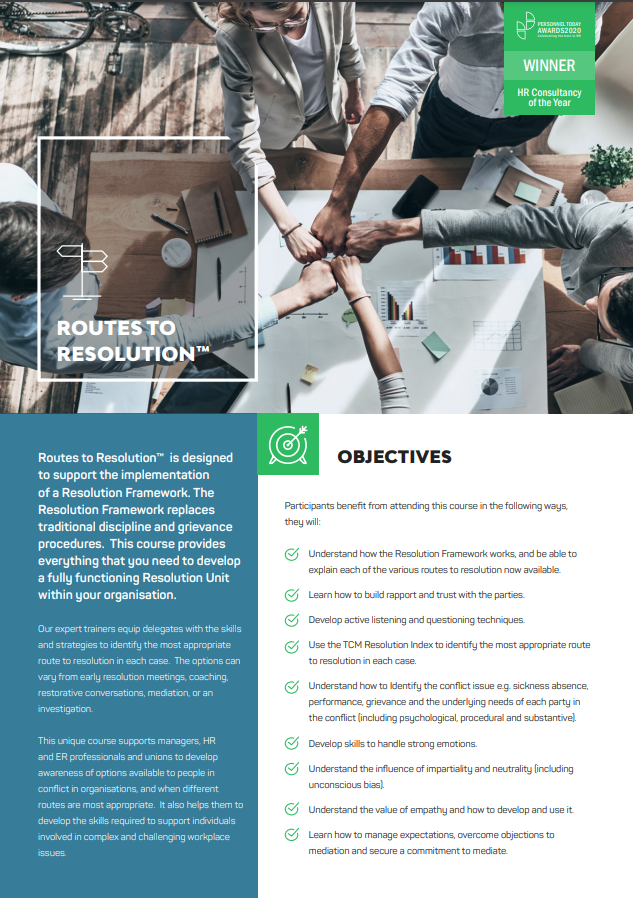 Routes to Resolution™
This 2-day programme equips trainees with the skills and strategies to identify the most appropriate resolution method for each unique case. The options can vary from early resolution meetings to coaching, restorative conversations, mediation, or in more serious instances, an investigation.
Attendees will be introduced to The Resolution Spectrum and its variety of available resolution methods. They will develop a full understanding of the Resolution Framework™, and practice relevant conversational skills to handle strong emotions, and support staff members through the process in a warm and empathetic manner.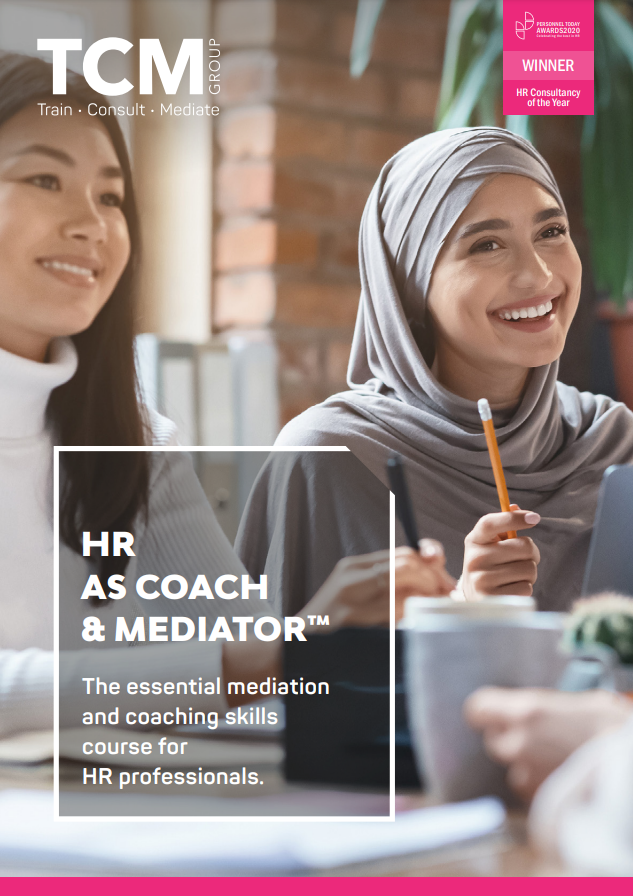 HR as Coach & Mediator™
This 2-day course provides delegates with the skills to be able to respond calmly and neutrally during the various stages of conflict. Attendees will develop an understanding of the nature and causes of a conflict, alongside a range of tools and strategies to support the management of conflict at work.
Participants will develop their active listening and reframing skills, to adopt a mediation-style approach to move a situation towards a positive resolution. We use the very latest principles, such as 'Positive Psychology' to enable trainees to provide coaching and support to managers who are involved in issues of conflict.
Please give us a call
If you have a question about anything on this page, please feel free to give us a call on 0800 059 0595.
Alternatively, please complete this short form and we will get straight back to you.
We look forward to connecting